As we near the end of 2022, we see the inflation rate for the US finally stabilize at about 8-9%. This is still the highest in recent history. However, as we discussed in our first blog post, the cannabis industry as a whole has not suffered the same price increases as other industries.
This does not mean there haven't been changes to cannabis sales over the last couple of years.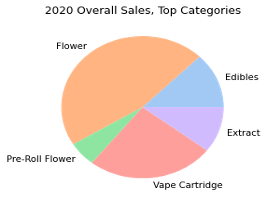 So far, in 2022, we can see flower sales taking up a larger portion of overall sales amongst the top-selling categories when compared to previous years (see above).
We can also see overall Flower sales increasing over time (see below). This analysis is consistent with other findings in the industry, such as studies done by Statistica and FlowHub.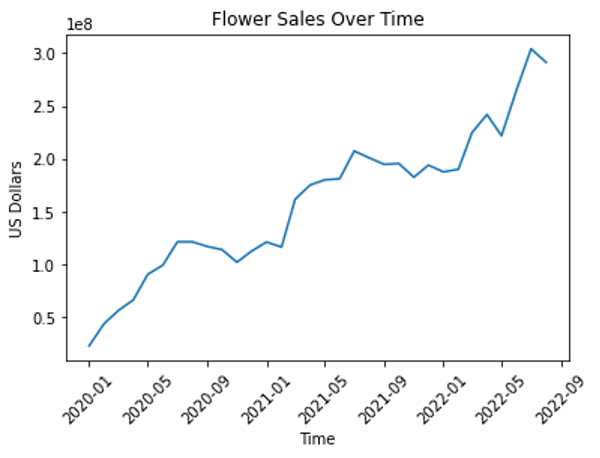 So how are people saving money individually but purchasing more overall? The answer could be bulk purchases. Prices tend to drop per gram for cannabis products when you buy them in larger quantities, as retailers often have money-saving deals for these kinds of sales. An internal investigation reveals that over the last couple of years, consumers have been buying more flowers per purchase.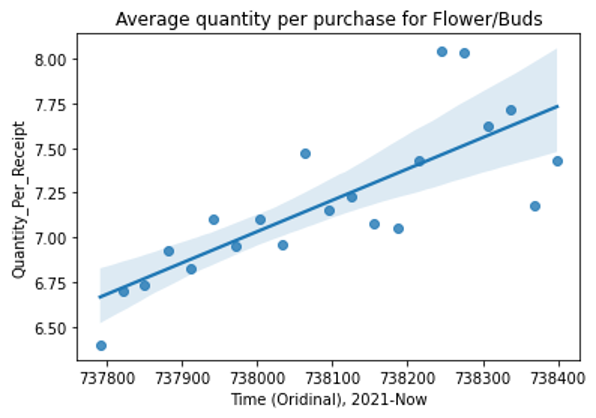 It's important to keep up with consumer tendencies. Recently, it seems like customers are gravitating more toward flower products, which have historically been the most popular way to consume marijuana. It's no secret that the last couple of years has been difficult for many financially as a  result of increased prices due to inflation, among other reasons. A recent study done by CBD Oracle shows that if prices did increase, some consumers would purchase less cannabis. The good news for cannabis retailers and consumers in the US is that while prices have not increased as of yet, overall sales and consumption of marijuana continues to increase.
Sources:
https://www.statista.com/statistics/879805/cannabis-ad-spend-north-america/
https://flowhub.com/cannabis-industry-statistics
https://cbdoracle.com/news/how-inflation-impacts-cannabis-consumers-survey